Capital Park and Wash is a DMV-based family-owned mobile car wash service bringing high-quality customer service and environmentally-friendly vehicle washing and sanitizing / disinfecting services… to you!
Schedule your wash on a day and time convenient to you and… we'll meet you where you are!
We offer multiple levels of service that are fully customizable, and with every wash, we use biodegradable, EPA-approved soap to protect the environment and help keep things looking fresh.
Capital Park and Wash is open year-round – offering services in Washington, DC, Maryland, and Northern VA.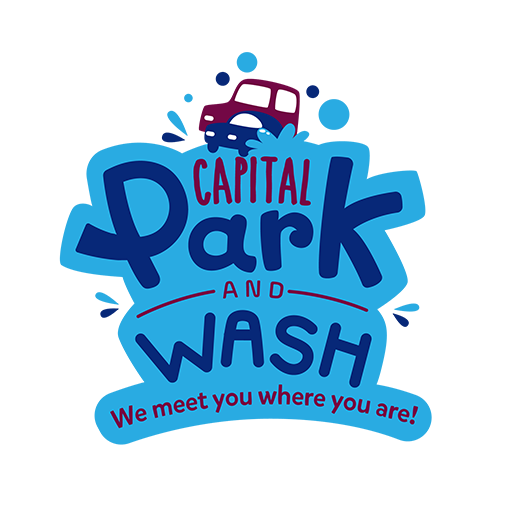 Choose a vehicle wash package that best meets your needs!
Pick a date and time that works for you, and we'll meet you where you are!
WE'LL NOTIFY YOU WHEN DONE!
We'll advise you when we're close to arriving and when services are completed!
Exceptional Service
Because we're a family-owned business and we take pride in what we do!
We are committed to providing you with exceptional service and tailor-fitting your needs with professional hand wash and detail of both interior and exterior of your vehicle. We only use environmentally-friendly products for all levels of our hand-wash service. 
And the best reason to choose us… we meet you where you are!
---
Our Promise
We are truly a 100% satisfaction guaranteed business!
At the end of each service, you can opt-in for the final inspection where we walk you through your service to make sure we've met all your expectations!
---
Safety First
We focus on common vehicle touch-points!
Besides the obvious areas such as the door handles and steering wheel, the most important part of the interior to clean/sanitize is the dashboard, as well as the door buttons, seat belts, gear shifter, and touchscreen.
We don't use any products or machinery that may harm people, your vehicle, or the environment. As an environmentally conscious company, we pride ourselves on using only the best available, EPA-approved cleaning products. 
I am a stickler about my vehicle and find myself switching detail companies often.. but this group! Phenomenal! They cleaned every inch of my car to perfection! Just an amazing, extremely professional, and courteous group!
HOW WE'RE ADDRESSING COVID-19
We're in This Together
As the coronavirus (COVID-19) outbreak continues, our hearts and thoughts go out to all of those who have been affected.
ENHANCED POLICIES & SERVICES
Enhanced Policies
Capital Park and Wash is taking every precaution to prioritize the health of our customers and technicians, and are complying with all local policies as we continue operations. 
Enhanced Services
In an effort to play a part in keeping everyone healthy and safe, we've added Cleaning and Disinfection Services – using GCLEAN® -G200 surface sanitizer and disinfectant, which kills 99% of germs that cause illness – including COVID-19 virus.
As the health and safety of our customers and technicians are essential, we are taking the following precautions while continuing to provide top-of-the-line detailing services:
Contactless payments
Technicians wear gloves/masks when working on vehicles, sanitize their hands, and use clean/fresh towels
Technicians avoid close contact and make an effort to maintain a 6-foot distance when communicating with customers
Capital Park and Wash is committed to providing high-level vehicle cleaning services while supporting our technicians and their families – and most importantly, ensuring the health and safety of all our customers and employees.
WE MEET YOU WHERE YOU ARE!
Capital Park and Wash Techs are trained to deliver excellence while using environmentally-friendly cleaning solutions. If it's detailing you want, we'll let it shine! We have a deep cleaning interior process that is second to none, and in addition, we apply an external premium wax solution that shines and protects for months!
---
We recommend:
Mini Detail Service

– once a month

Full Detail Service

– every 3 months

Platinum Full Detail Service

– every 6 months
---
Schedule 30 days in advance and you'll receive a 10% discount! 
SCHEDULE YOUR SERVICE TODAY